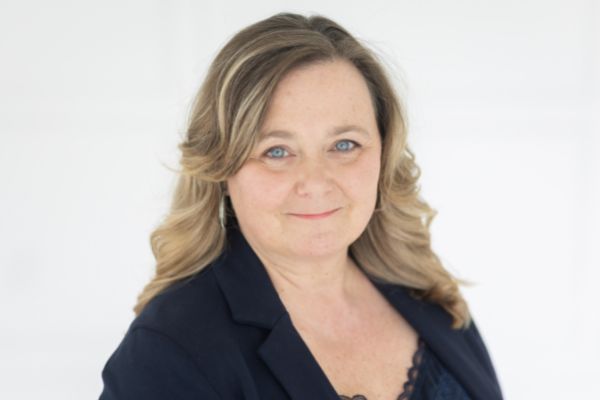 After years of training and preparation, assisted by her prior career as a physiotherapist and chiropractic clinic owner, speaking at Beauty Business Summit in October last year was the first time Valeri shared her new training program with the larger esthetics industry, and her second time as a featured speaker will be this October.
Raising the bar for esthetics in the USA is Valeri's primary goal, with a book publishing deal in the works.
According to Valeri, the world of esthetics has reached a much-needed fork in the road: estheticians can choose to become either a beauty business offering lashes, waxing, makeup, or facials that follow a simple checklist often based on manufacturer's recommendations, or a wellness practitioner who understands the underlying physical issues that cause the need for beauty treatments.
Holistic Dermal Professionals teaches estheticians to understand the clues provided by the body and the reason it manifests skin conditions in the first place, that skin conditions aren't the result of a lack of a specialized serum, and that having a proficient understanding of the body is necessary to understand how to better serve clients in reaching their beauty goals.
Valeri shares "An analogy I always use: If a room has black mold, we can clean it, bleach it, paint it, wallpaper over it…but until the moisture that made the perfect environment for mold to grow is removed, the mold will continue to come back…skin conditions are no different. We must change the behavior that is allowing the body to manifest the skin condition."
Holistic Dermal Professionals teachings are based in Daoist Chinese Medicine, which has helped women optimize their health and natural beauty for thousands of years.
For Valeri, the key element that makes Holistic Dermal Professionals unique is that she is truly promoting self-empowerment, confidence, and an end to weaponizing beauty through social media peer pressure, unrealistic goals of "perfect" filtered, and accessible enhanced beauty causing emotional issues for women of all ages.
"I have just completed 11% of the Holistic Dermal Professionals Program… Thank you, ladies, for bringing this info to the masses! If anyone is on the fence about taking this leap into furthering your Holistic education THIS INVESTMENT IS WORTH EVERY PENNY!" – Tammy Nash
"The Holistic Skin Wellness Consultant course is truly a gift to the skincare industry and much needed! The instructors graciously share many years of knowledge in a way that is easy for estheticians to grasp, allowing these new skills to be put into action right away. I personally was at a stand-still treating acne clients even after taking numerous courses in the past. Completing Level One has given me the confidence to create a corrective acne program using techniques that are proven to achieve lasting results. I look forward to continuing this journey with Holistic Dermal Professionals and without a doubt, offering something unique in my community." – Tracy Childs
According to Valeri, there is a wide-open, untapped market for graduate estheticians of her program – for most, they can take their careers in a different direction, experience better client results and retention, more impactful and fulfilling relationships, and better connections with themselves and others.
Valeri will be sharing the opportunities in Holistic Dermal Professionals as a featured speaker at the Beauty Business Summit in St. Petersburg, Florida (October 3-4, 2022 at the Vinoy Renaissance), which includes a keynote speech by Mike Michalowicz, author of bestselling book PROFIT FIRST. Valeri will be speaking about the new critical career choices estheticians must consider to successfully navigate the current economy and culture of the beauty industry.
Valeri will also be researching and connecting with industry leaders through the Summer and Fall of 2022 for her upcoming book Unleashed: How Secrets of Holistic Dermal Professionals Are Changing Esthetician's Careers [working title]. The book will provide an overview of how Holistic Dermal Professionals will showcase Daoist medicine philosophies to revolutionize the esthetics industry, and case studies will be included.
More information on Michelle Valeri and Holistic Dermal Professionals can be found at https://holisticdermalpros.com/