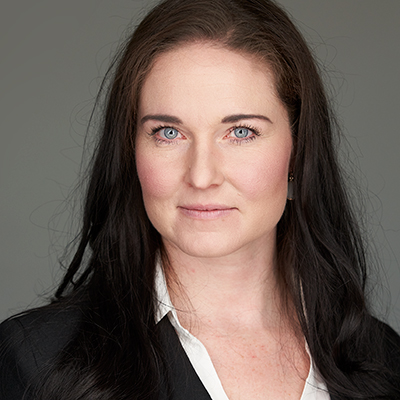 Genevieve Henderson discusses mortgage loans for first-time homebuyers.
Listen to the interview on the Business Innovators Radio Network:
https://businessinnovatorsradio.com/interview-with-genevieve-henderson-senior-mortgage-loan-officer-with-american-pacific-mortgage/

When people are first-time homebuyers, there are a lot of things to consider when it comes to their mortgage. Here are some things to keep in mind:
How much can they afford? They need to consider all of their other debts and expenses when determining how much they can afford to spend on a mortgage.
What type of mortgage is best for them? Many different types of mortgages are available, so be sure to research all the options before making a decision.
How long do they want to finance their home? The length of their mortgage will impact their monthly payments, so it's best to be sure to choose a term that fits their budget.
What are the interest rates? Interest rates can fluctuate.
What are the fees associated with the mortgage? They need to be sure to ask about any origination fees, points, or other closing costs that may be related to their mortgage.
How much of a down payment do they need? In most cases, they'll need to put down at least 3% of the purchase price of their home to qualify for a mortgage.
By keeping these considerations in mind, people can be sure to find the best mortgage for their needs as first-time homebuyers.
Investment properties can be a great way to generate income, but they come with financial challenges. If they're thinking of investing in a property, they'll need to find the best mortgage loan for their needs.
The first thing they'll need to consider is the type of investment property they're looking at. There are many investment properties, from single-family homes to multi-unit buildings. Each type of property will have its own set of financing challenges.
Once they've decided on the type of investment property they're interested in, it's time to start shopping for the best mortgage loan. There are many different lenders out there who offer loans for investment properties.
Genevieve explained, "If you're looking for the best mortgage loans for investment properties, be sure to choose a mortgage lender that will take the time to explain the different options for loan products and rates, when to lock the rate, and whether to buy down the rate. This will help you find the best deal for your needs. With the right loan, you can make a great return on your investment."
Client Adrianna R. says: "Genevieve was great to work with. She is very knowledgeable and helpful for both first-time buyers as well more experienced buyers. I truly appreciate how she communicated with us and made everything so easy. I will continue to work with her in the future."
About Genevieve Henderson
Genevieve has been licensed in Colorado for 4.5 years. Her background in law has given her additional skills to enable her borrowers to purchase and refinance their homes. She is incredibly passionate about building wealth thru real estate and works with numerous investors.
Learn More:
https://www.apmortgage.com/genevieve-henderson