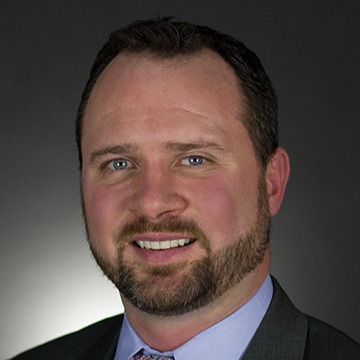 Partners Advantage – A Gallagher Company is one of the largest independent life insurance wholesale brokerage operations in the country representing more than 50 of the top-rated insurance carriers in the nation. With offices operating in Iowa and California and employees working remotely in the U.S., they offer a diverse and comprehensive mix of individual products––including annuities, life insurance and linked benefits––to independent financial professionals, agencies and institutions across the United States. They support a broad distribution footprint ranging from independent agents, broker dealers, RIAs, to other large insurance marketing organizations.
Partners Advantage has evolved to where it is today as a result of well-planned and timely mergers and acquisitions, deep knowledge and expertise in the life and annuity space, and a decades-long commitment to serving the individuals who make the industry great.
Listen to the interview on the Business Innovators Radio Network  –  https://businessinnovatorsradio.com/interview-with-louie-slagle-senior-vice-president-of-life-insurance-distribution-with-partners-advantage/
Louie works with elite-level producers who consistently serve affluent clients. He empowers his producers with concierge-level support, so they have custom-tailored tools in their arsenal to succeed at the highest level.
Slagle says, "We bring more value to your interactions with clients and prospects through a framework that helps propel client engagement and success. In a digital world, prospective clients can find many options when seeking help with their retirement needs. Establishing trustworthiness from the get-go is essential for financial professionals. Our Credibility, Connection, Communication, and Collaboration formula is tailored to fit you, so you stand out from your competitors and can be seen as the "go-to" financial professional in your community.
Build market differentiation: Credibility with our Author Program or our Podcast Series.
Connect with more of your ideal customers using one of our turnkey systems. Communicate common retirement and protection-based challenges facing today's consumers in an easy and concise manner. Collaborate with an industry-leading team helping you with case design, product recommendation, and case management."
About   Louie Slagle
Louie has been in the business for 20 years, having held multiple roles in the life insurance industry, specializing in Advanced Insurance Planning, product development, distribution and sales consultation, negotiation, risk management, and executive leadership. He currently holds his series 7, 6, and 63 and insurance licensure. He lives in Minnesota with his wife Amber and two daughters.
Learn more:  https://partnersadvantage.com/
Partners Advantage - A Gallagher Company; 9130 Anaheim Pl., Suite 120 Rancho Cucamonga, CA 91730. For Financial Professional Use Only. Not for use in solicitation or advertising to the public. This content is for informational and educational purposes only and is not designed, or intended, to be applicable to any financial professional or client's individual circumstances.