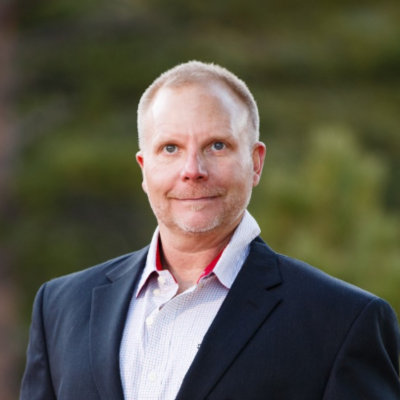 Tim Murray discusses the role of a realtor and coach in Real Estate. 
Listen to the interview on the Business Innovators Radio Network: https://businessinnovatorsradio.com/interview-with-tim-murray-realtor-and-coach-with-exp-realty/
Tim Murray emphasizes the significance of resilience in the real estate process. He highlights that hurdles and setbacks, such as changes in weather conditions during mountaineering or inspection issues in real estate, can arise. However, he stresses the need to acknowledge these problems and take a step back to recognize that despite the hiccups, the overall process is still moving forward. Tim Murray emphasizes the importance of working together to overcome these challenges and find solutions that can keep the transaction on track toward the closing table. Tim also compares resilience to the ability to bob and weave through obstacles without them becoming catastrophic. Ultimately, the episode suggests that resilience is a key trait in successfully navigating the real estate process and achieving the goal of finding the desired property.
Tim expresses his preference for surrounding himself with like-minded individuals who take a team approach and remain optimistic about goal setting and results. He believes in fostering friendships and personal connections throughout interactions with clients.
Tim Murray also shares that he is currently in the process of building out the team at eXp and that it is progressing well. He conducts interviews with agents on a weekly basis, emphasizing that it is not solely a numbers game. Tim prioritizes finding commonality and compatibility when selecting team members.
When it comes to working with clients, Tim Murray explains his particular enjoyment in working with buyers due to the emotional journey involved. He finds it rewarding to be part of a process that allows first-time home buyers to change their lives and start building wealth. This includes everything from the pre-approval process to guiding them through the entire transaction and understanding the market and its competitiveness.
Tim shared: "It's awesome to be able to be a coach and a mentor and see not just new agents, but seasoned agents get lit up when they realize they can bring others on under them that they've always wanted to work with. And it's not a typical corporate structure. It's not like I'm anybody's boss. We're just all in it to win it. And the more anybody succeeds, that success is going seven layers up the chain and seven layers down the chain."
About Tim Murray
Tim Murray is an accomplished realtor with a remarkable journey spanning 18 years in the dynamic world of real estate. His life has been an exciting blend of entrepreneurship, personal growth, and a thirst for adventure that has fueled his successes and defined his character.
As a Realtor with the Super-Agent Collaborative, powered by eXp Realty, his experience runs deep, offering his clients an unparalleled level of expertise. He has honed his skills in market analysis, negotiation strategies, and transaction management, ensuring that his client's real estate goals are not only met but exceeded.
Yet, his story doesn't stop at real estate. He is an entrepreneur at heart, constantly seeking new avenues for growth and innovation. As a professional personal development coach, he merges his real-world experiences with psychological insights to guide individuals toward realizing their full potential. This journey of transformation is incredibly rewarding, as he witnesses his clients, colleagues, and friends achieve their dreams.
His commitment to holistic well-being is central to his identity. He is a certified yoga instructor, meditation guide, and personal trainer, advocating the importance of nurturing both body and mind. His love for outdoor pursuits like mountain biking, skiing, hiking, and climbing has taught him the value of pushing boundaries and embracing challenges. In 2022, he embarked on an audacious quest: an attempt to conquer Mount Everest. While the summit remained elusive, the journey showcased his resilience and unwavering determination in the face of adversity.
Today, his leadership is channeled into his latest venture- a formidable real estate team comprised of exceptional professionals who share his ethos. Together, they are defining industry standards and delivering unparalleled service and results to their clients. In every aspect of his life, from real estate to personal development and beyond, he strives for excellence. He believes in continuous growth, the pursuit of greatness, and empowering those around him to teach new heights.
Learn more:
https://timothymurray.exprealty.com/  and https://youtu.be/DgrU_YANvlk